I HOPE YOU CAN BE A NORMAL PARENTS
It's a Boy! Finally, full peal of bells rung at Westminster Abbey and many smiles beamed in front of cameras as all of Britain welcomes the royal baby.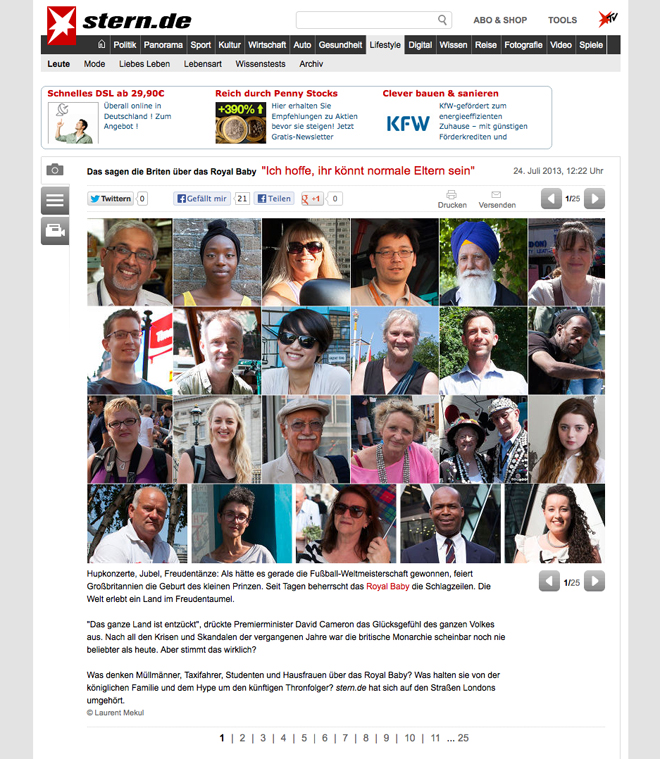 Friend of mine, a great photographer, Laurent Mekul captured this moment in his camera. He was focusing on the happiness of people on the street in London instead of taking over the happy moment of the happy couple who might be tired of too much interest from the media. He took picture of general people who've heard this news and their wishes to this royal family. This project has been suggested by a German newspaper/magazine, Stern.de, and here are the wishes from London. You can find me here, I couldn't miss this moment as one of the Londoner!
I wished "Congratulations on your newest family member, I wish you enjoy being a normal mum and dad and raise your angel with a royal mind!"